The DCS-930L at a Glance
Keep an Eye on What Matters Most
The mydlink-enabled Day Network Camera (DCS-930L) comes with everything you need to quickly add a surveillance camera to your home or small office network. It works right out of the box. Simply connect the cables, plug in the camera, run the short installation wizard and setup is complete. To view what the camera is seeing, simply log on to mydlink.com, choose your device, and start viewing – there is no need to configure your router to open up ports or remember hard-to memorize Internet addresses.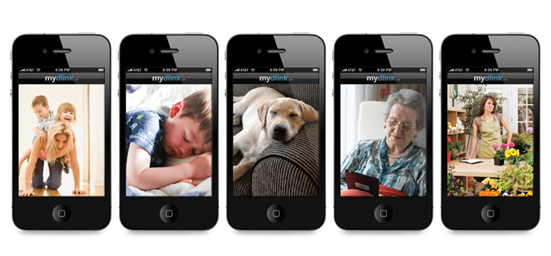 Anywhere Access with mydlink™
With the mydlink Lite app for iPhone and Android, you can quickly and easily see your camera feed from anywhere with a Wi-Fi, 3G or 4G connection. No more guessing what's going on at your house while you're away. Thanks to this app, you can monitor on-the-go... even if you don't have access to a computer.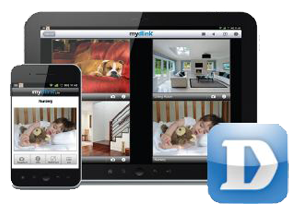 Remotely monitor your network cameras from anywhere
Remote Pan & Tilt live video*
Select video quality
No Monthly service fees
2-way audio (supported on select models with mic and speaker)
Pinch-zoom
Learn more about mydlink Lite
* supported on select models
Instant E-mail Alerts and Auto-Recording
Built with motion sensing technology, the DCS-930L is capable of triggering instant e-mail alerts and auto-recording based on changes within your camera's environment. The intuitive mydlink interface allows you to quickly customize your camera's settings, so you can have full control of how and when you want to be alerted. Easily setup watch-zones to be instantly notified if strange activity occurs within your camera's field of view.
Additional Resources
Stay informed with interesting and relevant articles, guides and blogs on D-Link's Learning Center.