Make your home react to motion.
Meet the Wi-Fi Motion Sensor. It lets you know when motion is detected at home. Pair it with Wi-Fi Smart Plugs to do amazing things around your home.
When Something's Moving, You'll Know

Get push notifications on your smartphone when motion is detected at home. But it's what you can do next that's really exciting.
Devices That React to You? That's Homeazing
Imagine opening your door after a night out. The lights turn on and your favorite song begins to play. Magic? Nope. When you pair your Wi-Fi Motion Sensor with a Wi-Fi Smart Plug, your home reacts to you in amazing ways.
Your Home in Your Hand
Something moving at home? It's probably just the dog or the delivery man but you shouldn't have to wonder. Your Wi-Fi Motion Sensor works with your Wi-Fi Camera so that whenever motion is detected, you can view what's happening right on your smartphone.
Plug in your Wi-Fi Motion Sensor
Press the WPS button to connect to your home network
Know what's happening at home
Works With What You Have
Easily connects with your existing Wi-Fi network.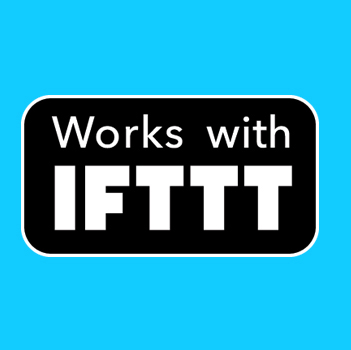 One language, a world of possibilities.

With IFTTT (If This Then That) support, it's easy to pair your devices with other IFTTT-enabled products and apps to customize your smart home. Use IFTTT recipes to automatically turn your lights at sunrise, or receive a phone call if a leak is detected in your home. The possibilities of IFTTT are endless -- how will you use it?

Click here to see Motion Sensor Recipes
The Possibilities Are Endless
Add Wi-Fi Smart Plugs to other rooms, your work place, or a vacation home.